The EIKEN CSE Score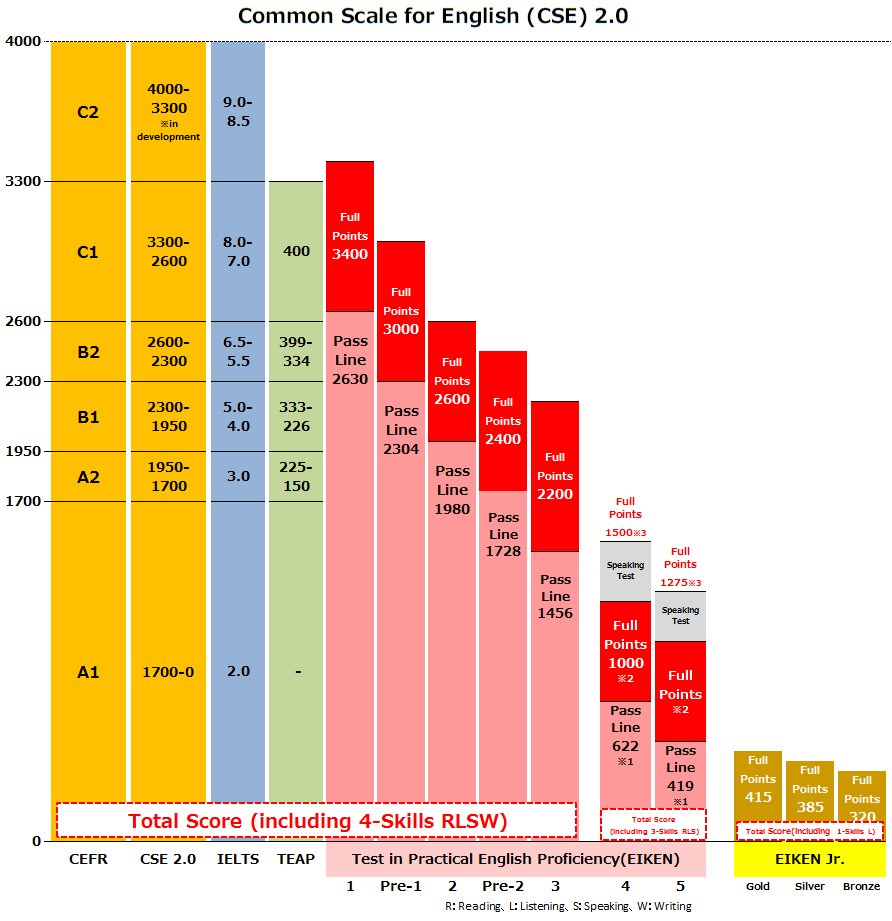 CEFR (Common European Framework of Reference for Languages): An international standard for describing learner's language skills. It is a 6-level scale that is widely used in Europe.
※1

: Passing status for Grades 4 and 5 is only determined by the first stage (2-skills, Reading and Listening).

※2

: Full points for the reading and listening sections only.

※3

: Full points for the 3-skills test (RLS).