Test Place Availability
Browse our test dates below;
<Registration Deadline for sessions up till August 2017>
Friday 17:00, 5 weeks prior to the written test date
*Late Registration: Monday 12:00, 2 weeks prior to the Written test date
<Registration Deadline for sessions in September and onwards>
12:00, 19 days* prior to the Written test date
*Monday, if the session is held on Saturday.
*Saturday, if the session is held on Thursday.
New Language testing arrangements for UK Visas:
IELTS to continue to play leading role
IELTS Recognising Organisation
Who accepts IELTS?
The new standard: Start your journey to
international study or employment with
an IELTS score.

Test Venues and Dates
IELTS is offered in the following cities: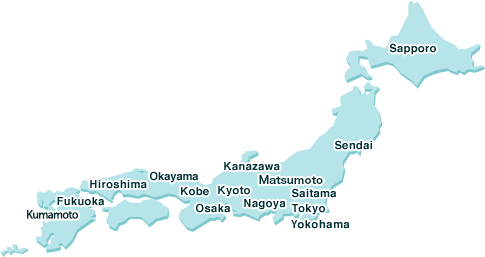 Two modules to best suit your needs
| Academic Module | General Training Module |
| --- | --- |
| For candidates wishing to study at undergraduate or postgraduate levels, and for those seeking professional registration. | For candidates wishing to migrate to an English-speaking country (Australia, Canada, New Zealand, UK) and for those wishing to train or study at below degree level. |
Related Information
---
Login
Candidates with IELTS ID
Candidates without IELTS ID
Supporting English
development

An easy way to chart your progress throughout
"Real English"English
development in the real world

An array of information on how English is used by leaders worldwide.